---
Take a Moment to Train yourself to make consistent solid contact !
---
This is the idea of what happens when people see and use the Acu-Strike Impact Training Mat for the very first time.
Listen closely as he is at a whisper, like he is amazed ! (36 seconds Says It All ! )
---
I later found out, He is talking about not having to use a towel and having to pick it up each time to show his students when they are hitting behind the ball!


! Patent Pending * All Rights Reserved !
---
Check For Availability
---
Front of Package
---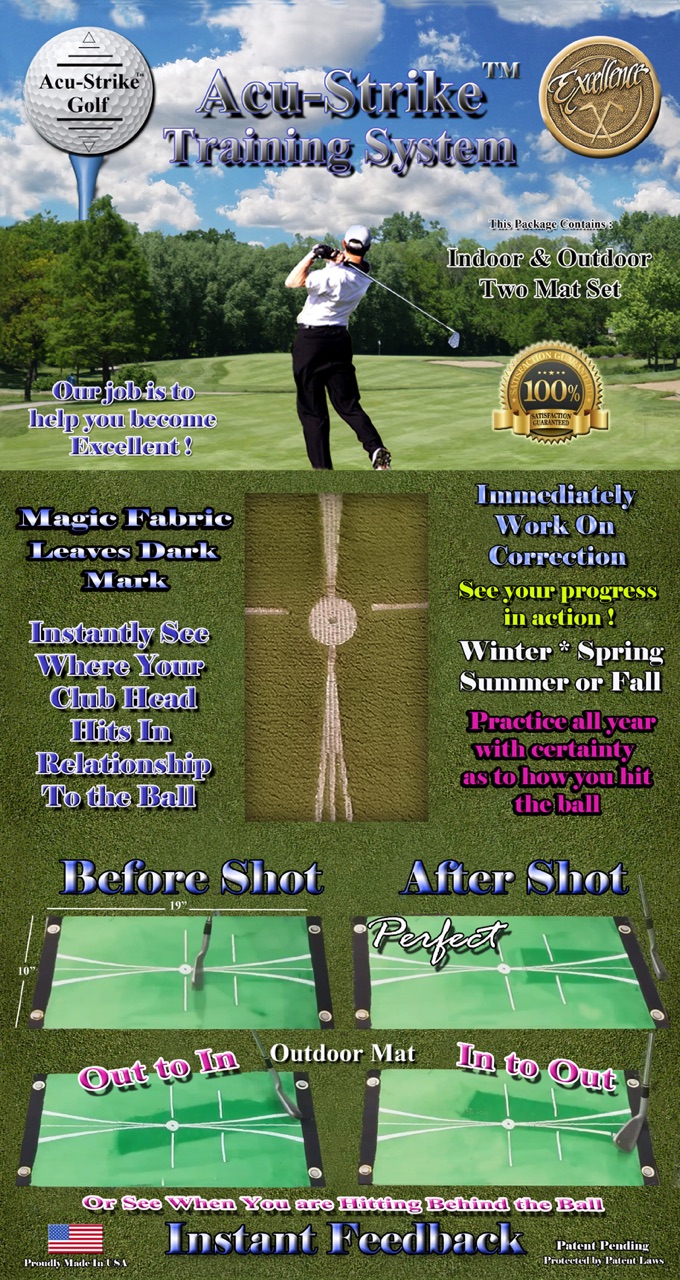 ---
Back of Package
---