This Acu-Strike Set comes with a 19″ x 10″ Indoor Mat with 1 inch foam thickness. It also comes with a 24 " x 36 " standing mat so that your feet are equal to the height of the top of the indoor mat.
After you see the Mark left on the mat, *Your Swing Path*, you can instantly begin to correct your swing. This will help you correct your predominant swing path errors because Now You Can See It.!……" NO MORE GUESSING"……."Great Practice and Training Aid"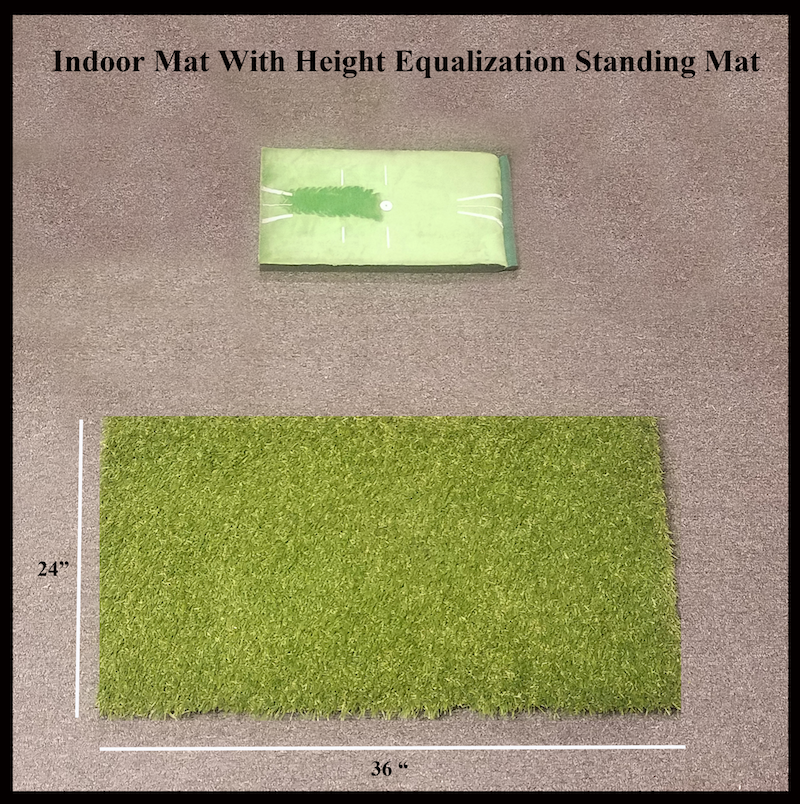 This indoor mat comes with a standing mat to equalize the height of your feet with the ball.
Regularly $109.95