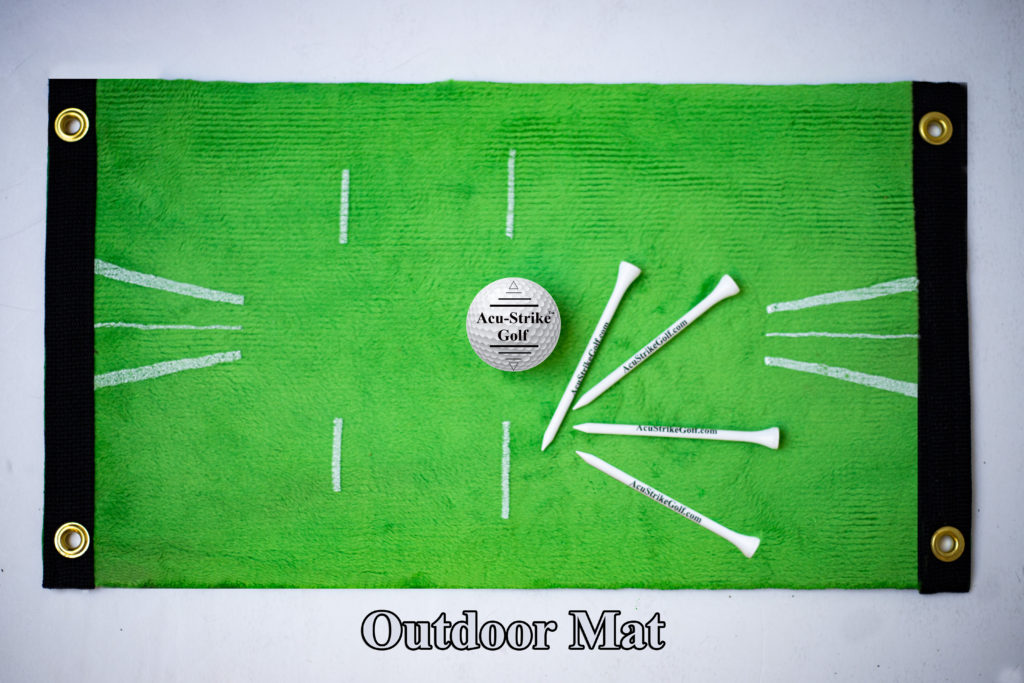 Acu-Strike Impact Golf Training Mat For Outdoors.
Size: 19″ x 10″
The Acu-Strike Impact Golf Training Mat employs a special fiber fabric that is designed to leave a dark mark that shows you where your club head hit in relation to the ball.
After you see the Mark left on the mat, *Your Swing Path*, you can instantly begin to correct your swing. This will help you correct your predominant swing path errors because Now You Can See It.!……" NO MORE GUESSING"……."Great Practice and Training Aid"
This is a Great Teaching , Training , and Practice Aid
This wonder product gives you instant feed back on exactly what your doing wrong. This gives you the ability to understand and know why your ball is going exactly where it is going and to make instantaneous changes to develop good swing path habits.