Indoor Mat with Foot stand for Height Equalization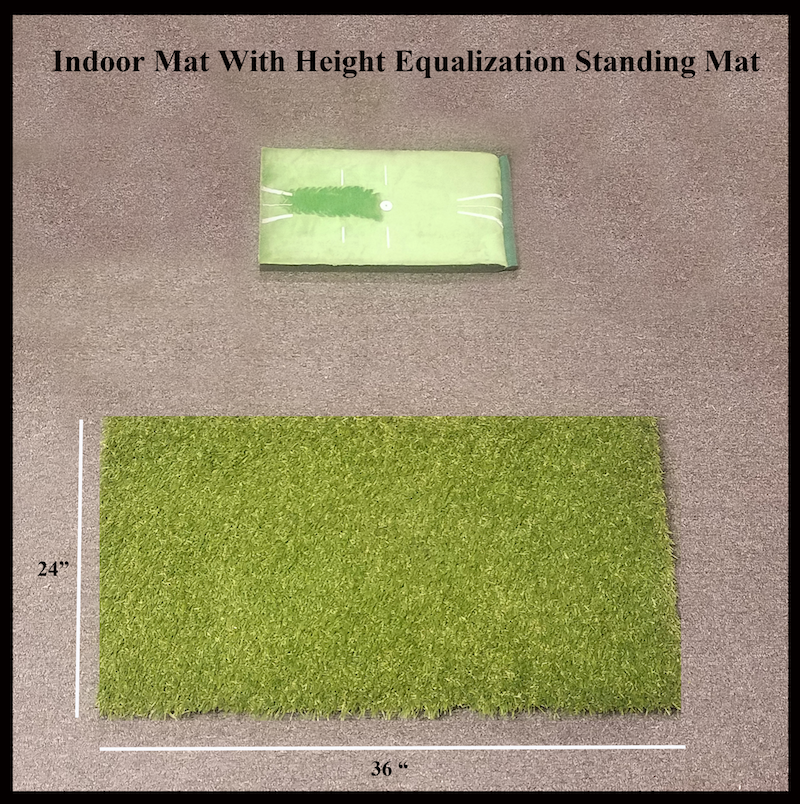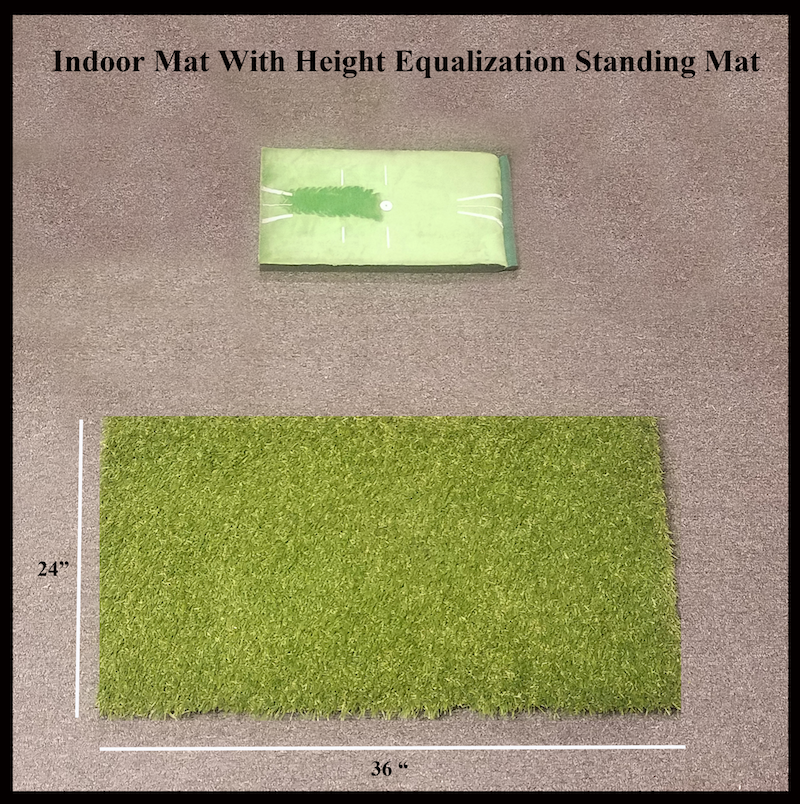 Indoor Mat with Foot stand for Height Equalization
This Acu-Strike Set comes with a 19" x 10" Indoor Mat with 1-inch foam thickness. It also comes with a 24 " x 36 " standing mat so that your feet are equal to the height of the top of the indoor mat.
After you see the Mark left on the mat, *Your Swing Path*, you can now go to your favorite instructor or video instructor, for specialized training on fixing your predominant swing path error. Example: Hitting Behind The Ball
Call 267-709-2828 for quantities over 23 units for wholesale distributor pricing.