Indoor Golf Impact Training Mat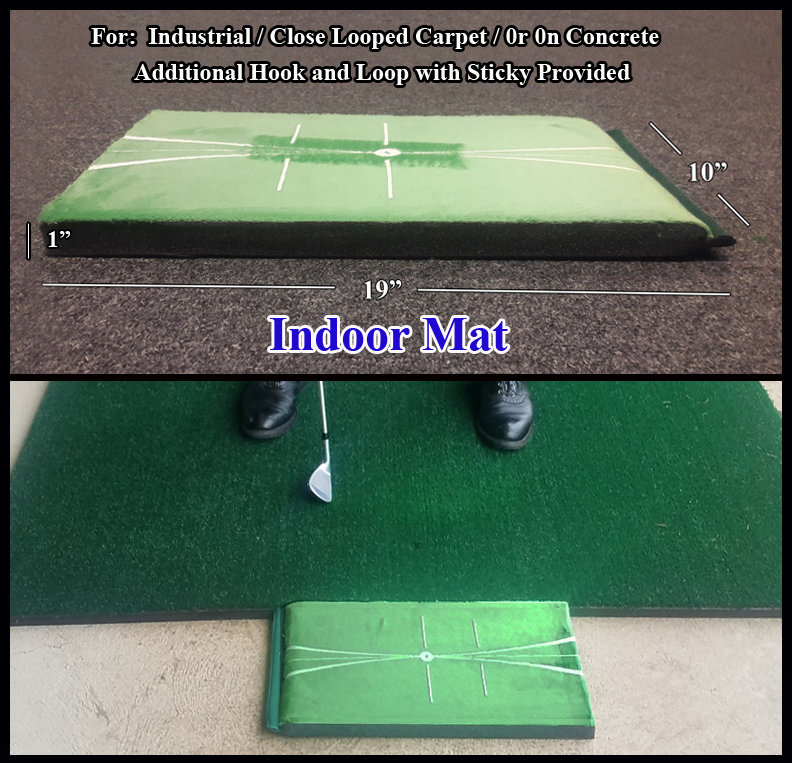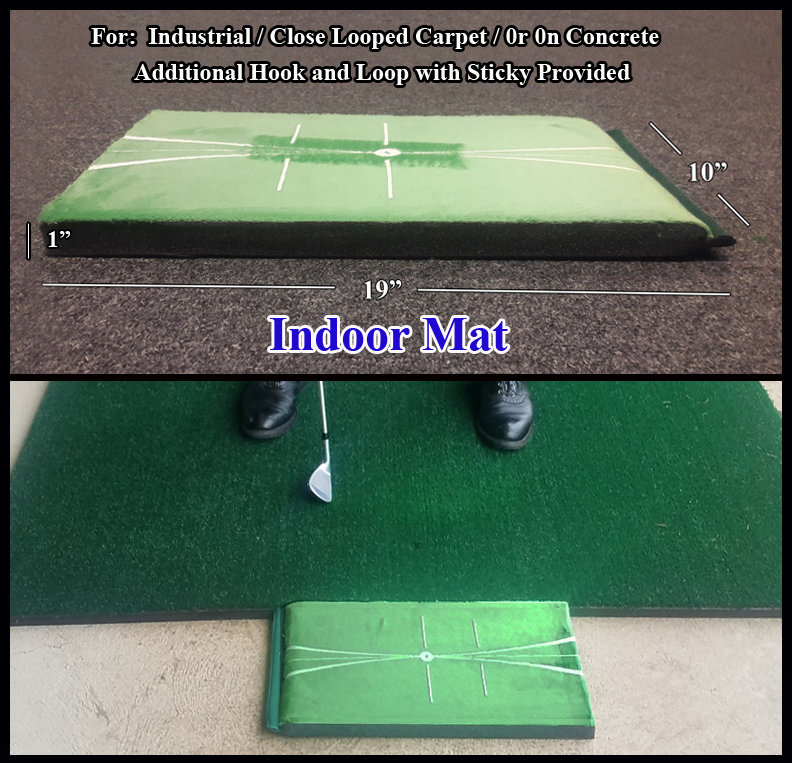 Indoor: Acu-Strike Impact Golf Training Mat for Industrial Carpet or concrete floors and closed loop carpet. Strong Adhesive Velcro included!
The Acu-Strike Impact Golf Training Mat employs a special technical fabric that is designed to leave a dark mark that shows you where your club head hit in relation to the ball.
This one-inch thick foam mat attaches to an industrial carpet and other closed loop carpets with Velcro as well as our Strong Adhesive attaches to Concrete.
The Mark Left on the Mat From your swing path allows you to know exactly what to correct.
Now go to your favorite Instructor or Internet.
Instructor to get the best correction advice available.This is a Great Teaching, Training, and Practice Aid.
This wonder product gives you instant feedback on exactly what you are doing wrong. This gives you the ability to understand and know why your ball is going exactly where it is going and to make instantaneous changes to develop good swing path habits.
Call 267-709-2828 for quantities over 23 units for wholesale distributor pricing.