4'x5' with Three Mat Set Golf Impact Training Mats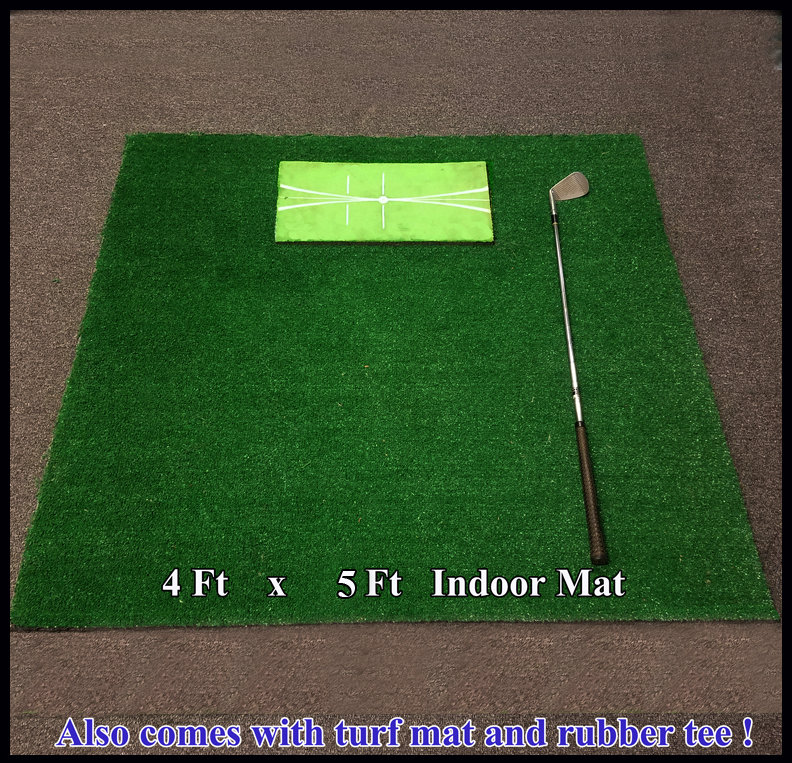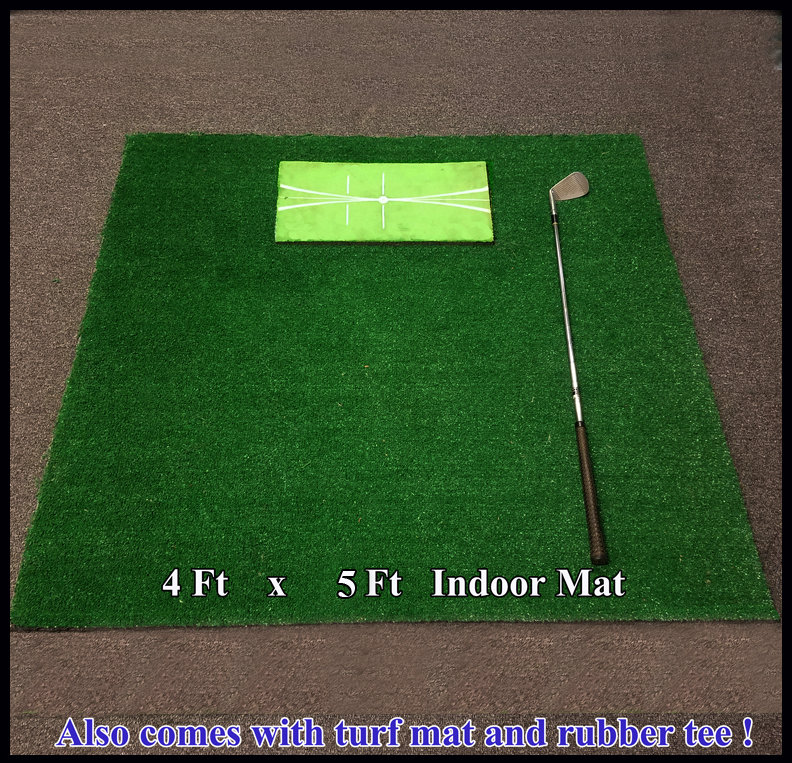 You Get : One 4ft x 5ft Indoor Golf Mat &  Three: 10″ x 19″ Golf  Mats
You get one of each :  Outdoor Mat * Indoor Mat for Industrial Carpet , Concrete, Tile & Wood Floors * Turf Mat with hole for Rubber Tee   (4 Golf Mats in Total )
Simply insert either the Indoor Mat or the Turf mat you would like to use into the 4' x 5' professional Mat. The outdoor mat is for the grass only!
No More Guessing, Instant Feedback.
After you see the Mark left on the mat, *Your Swing Path*, as you adjust your swing you will instantly see the results and understand how your changes you make affects your ball strike and swing path , for specialized training on fixing your predominant swing path error. Example: Hitting Behind The Ball
Turf Mat can be used with drivers like any golf mat for tee off practice. The 4 x 5 ft mat and the turf mat are waterproof.
Call 267-709-2828 for larger quantity and wholesale pricing.